This is kind of a mix of suggestions, observations and grumbles. Feel free to add your own ideas.
Suggestions:
Gameplay:
Momentum jumping:
This may be a big ask, but keeping momentum while in the air or jumping is really inconsistent. E.g. a Boss can launch you for miles, but jumping with a Speed Pot slows you down completely. This even effects Movement Speed.
Momentum jumping and shooting in the air is something that I personally enjoy in games, and definitely think it would fit as a skillful technique in V2. It is slightly doable now, but keeping more momentum would benefit it a lot.
It already feels fun to do this by blocking Bosses moving attacks, switching weapon and shooting them.
Disabler escapes:
Gutter Runners can noclip through the back of 10 Chaos Warriors, please give me a way of breaking out, after a certain duration.
Minigame? Active reload? W/e that action sequence thing is where you press 'X' when it pops up on the screen?
Weapons:
Grail Knight's Riposte effect on the Bretonnian Greatsword is incredibly fun. I'd love to see more of that in the game.
Unique CC effects are fun too.
Special Attacks:
Are Special Attacks Saltzpyre only?
These could work as general support ideas too, but even if it's a low amount, these things could be fun.
Weapon Power ups/short term buffs on a cooldown with a voiceline
Stances
Sprint Stance
Overcharge Vent
Apply Poison
Give everyone in the group flaming weapons for a short period on a cooldown
Ripostes
Ranged Attacks on Melee Weapons
Melee Attacks on Ranged Weapons
Never ending tag (this could just be a support function in general, or wall hacks for a period)
Tag that adds a debuff to the enemy and adds a special colour to it. WHC?
Double tag
Prepare and armour piercing attack
Enemy debuffs (taunting/mocking/intimidating them)
CC
Ranged Attacks being part of combos, like if Rapier's shot was Light 4. A push-attack shotgun blast would be cool
Characters/Careers:
These are some interactions I tested, that I was a bit sad or just thought it would improve the game to see them added.
WPoS:
Make WPoS Career Skill (Shield) benefit from Off Balance, if the WPoS equips a Weapon with that Trait, before using it. It would give WPoS a bit more support, and increase some of his damage output. It would mainly make Off Balance worth taking on a single Career and be a unique mechanic interaction for him.
Switching to your Off Balance Weapon before shielding someone tanking a Boss or Elites, so they can do more damage would make it feel even more significant.
Sienna:
Make CROWBILL Light 4's Burn afflict more enemies than one. Possibly improves the Weapon by giving it a form of AoE for Cata and Cata+, without making it Cleave or lose it's character.
Improves the: Push-Attack > L3 > L4 combo
I actually forgot to mention what weapon I was even talking about in this. lol
Outcast Engineer:
Make Piston Power work with Trollhammer Torpedo's shove, the same way it does with the Grudgerakers Bash. This is likely something they just forgot about.
Grail Knight:
Add map events or something else to the Quest to kill a Boss for more Career Skill regen. You can have this quest and not get a Boss on the entire map.
Kill a Boss or Patrol ('x' amount of Elites in 'x' amount of time)?
Kill a Boss or complete the map event?
For the love of Sugmar, fix the Bretonnian Sword and Shield Push-Attack range.
Sister of The Thorn:
With Repel, decide whether the amount of Repel-Pushes you want fits with the Half-Cost Push from SnD and Daggers, or from her other Weapons and change accordingly.
The Stamina Regen with Half-Cost Pushes makes SnD and DD way better and more fun. Other weapons with less Dodge Distance and Dodge Count, have to block more often, doubling the effect of having full cost Pushes, in high enough density, you'll likely get one Repel Push a fight.
Either make the initial Push Half-Cost for all of her Weapons, while using Repel, or do something to mitigate it from SnD and DD.
Dual Wield benefits too much again.

Weapon crossovers:
So, I've used Any Weapon mod to test some of these and see which would work, and which would still be thematic or in character. I don't know much about the lore or have access to any rulebooks or descriptions of equipment. Mostly I check the Warhammer wiki and see if there's models using the Weapons (obviously people make their own unique models, but I mean Zealot is going around with dual wield shotguns, so

)
Huntsman:
1H Axe
If you add Greataxe to Huntsman, do not add it to his melee Careers as it's too OP
Falchion is decent and Repeater Pistol is too OP on him.
While Crossbow seems like an obvious choice for Kruber in general, Repeater Handgun does the same job more clumsily. It would actually be insanely broken on Huntsman (Hunter), but probably not too bad on FK and Merc, but Handgun wouldn't get used anymore.
Outcast Engineer:
Grail Knight:
SoTT(lore)/WS(

)/Shade(make Exploit Weakness useful):
1H Dagger or 1H Fire Sword style Weapon with unique combos and Poison. Obviously don't copy the Heavy 1 spam
"The Sisters far prefer to kill with javelin or knife where they can, that they might see the fear fade from their victim's dying eyes."
Handmaiden doesn't need more Stagger, and I'm not sure the Poison spam would be super thematic.
WHC:
The only depiction of a WHC using a mace I could find was a Mordheim model: Mordheim - Witch Hunter Captain 4 | My finished Witch Hunter… | Flickr
Balance-wise, it keeps with the mobility, adds a bit of Stagger, you don't spam headshot Crits. 1H Mace doesn't have the highest damage, so spam Staggering and Bleeding things to death on a squishy Career didn't feel strong.
Dual Maces would be really strong due to the horizontal Light Attack spam.
Also Flails; Push > Block cancel > Light 1 > Light 2, always felt really clunky on him, due to it's speed.
BH:
It works in it's current state, which is considered weak on Bardin, but is just a decent close range Elite killer on BH, that lets you get Hunter up for Melee, or ammo back with Scrounger.
It's single-target, and has low Boss/CW damage with a high reload speed, so there's no risk of it becoming super versatile.
Sienna:
Just any Melee or Ranged Weapons at all. Lower the damages and attach a Burn effect, or anything. She has the lowest Weapon count of any Character.
Flail and Dual Maces?
New weapon suggestions:
When I play tanky Careers or more melee focused Careers, I want a Ranged Weapon I don't really have to worry about. On Handmaiden Moonbow is a perfect example; I just focus on staying in melee.
Trollhammer Torpedo is another good example.
You haven't tried to make an old Career double melee yet, so it would be interesting to see that tried (I'll probably do some testing), but for Tanks like Foot Knight and Bardin, I'd suggest something like a War Banner or War Drum or War Horn, which are a long cooldown buff or proximity area. With the Banner it would have a strong effect, but if you don't carry it, you can lose it for the entire map. Kruber is a Bestigor. The voicelines for these could be fun.
Kruber obviously also needs a Grenade Launching Blunderbus Horde clear + Stagger with a low ammo count and high reload?
For WHC, a Saber: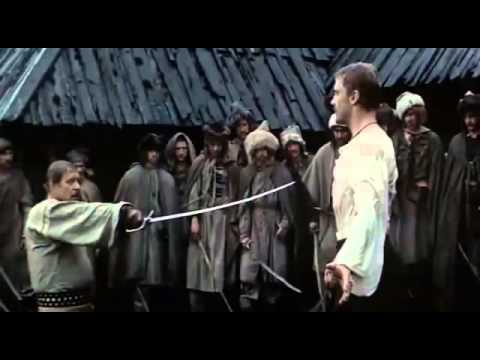 On Kerillian the Dagger idea stands out most, as it would be more unique, as noone else uses poisons.
Saltz:
Pole Flail or Flail and Shield or Flail with multiple heads. Could be good on GK too.
Sienna:
WeaponS.
Bardin:
Double Headed Axe and Shield (similar to Sword and Shield)
Grumblin':
Dual Wield
I've 'ad enough a Dual Wield, mate.
Dodge Distance, Dodge Count, Cleave, Elite/Boss damage, Armour Pen, Half-Cost Pushes and Attack Speed.
An' 'ere they go again:
Double Stacks from Heavy Attacks (IF THEY CLEAVE IT'S DOUBLED):
THP
CDR
Stagger? Question mark
Zealot's Smite, Flagellant's Zeal, Faith's Flurry
WPoS Righteous Fury damage
Merc Helborg's Tutelage
Slayer Trophy Hunter
Outcast Engineer Combined Arms
Shade Ult damage, double kills (kind of unique to her though), Exquisite Huntress
SoTT and WHC bleeds
Adding these threads: