We kindly ask that you complete the questions below. With this information, we can investigate your issue properly.
---
Issue Description: Error 0xc0000142.
Crash Report (If Applicable):
When I launch the game, and I click play on launcher. EAC appear and got the error.
Error Displayed (If Applicable):
Error 0xc0000142
Steps to Reproduce:
Just launche the game.
Mission Name (If Applicable):
Platform:
[Steam]
Player ID:
[[Steam ID/Steam Profile URL/GamerTag]]
(Steam Community :: Sakugan)
Approx. Time of Issue & Timezone:
[12/01/2022, 02:50AM] [PARIS]
Reproduction Rate:
Constant (100%)
Upload Supporting Evidence: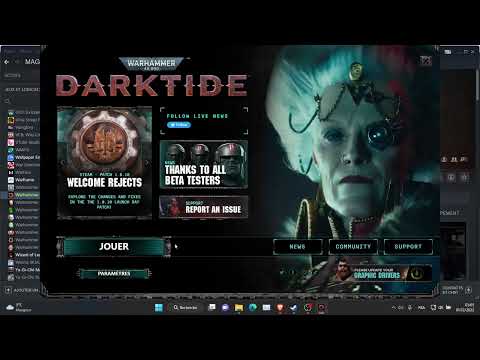 Upload Console Log:
Empty.
Upload darktide_launcher.log:
darktide_launcher.log (36.4 KB)