Intro
So, as many Veteran Sharpshooter players must have noticed by now the Scab Stalkers are NOT highlighted by your class ability which doesn't make any sense. First of all, it's counter-intuitive and secondly, it doesn't make any sense from a gameplay perspective.
Terrible Design
What is a Sharpshooters job? His job is to eliminate any special, elite and shooter that he can before they put his teammates in danger. Correct? Then why can't he have the Scab Stalkers shooting his teammates highlighted? The Scab Stalkers ares one of the four basic shooters that use a gun to deal ranged damage. Because they have lower range than the rest of the shooters they also have more health and pack more punch. I can totally get behind that. I'm all up for enemy diversity, BUT why do they counter the class ability of one of the characters?
It would be understandable if these guys would have an arm's reach of range, minimum health and also deal low damage. Was it a good design to make them immune to the Volley Fire ability? Let's watch my shadowplay of a damnation match to answer this question. Here I exit my cover to help my friend get back on his feet (notice the Scab Stalkers running past me while not being highlighted). I committed because I fully believed my 200 toughness and +stamina curios would provide me with enough protection to be able to shrug off any attacks that a single basic enemy can throw at me. Enjoy the video.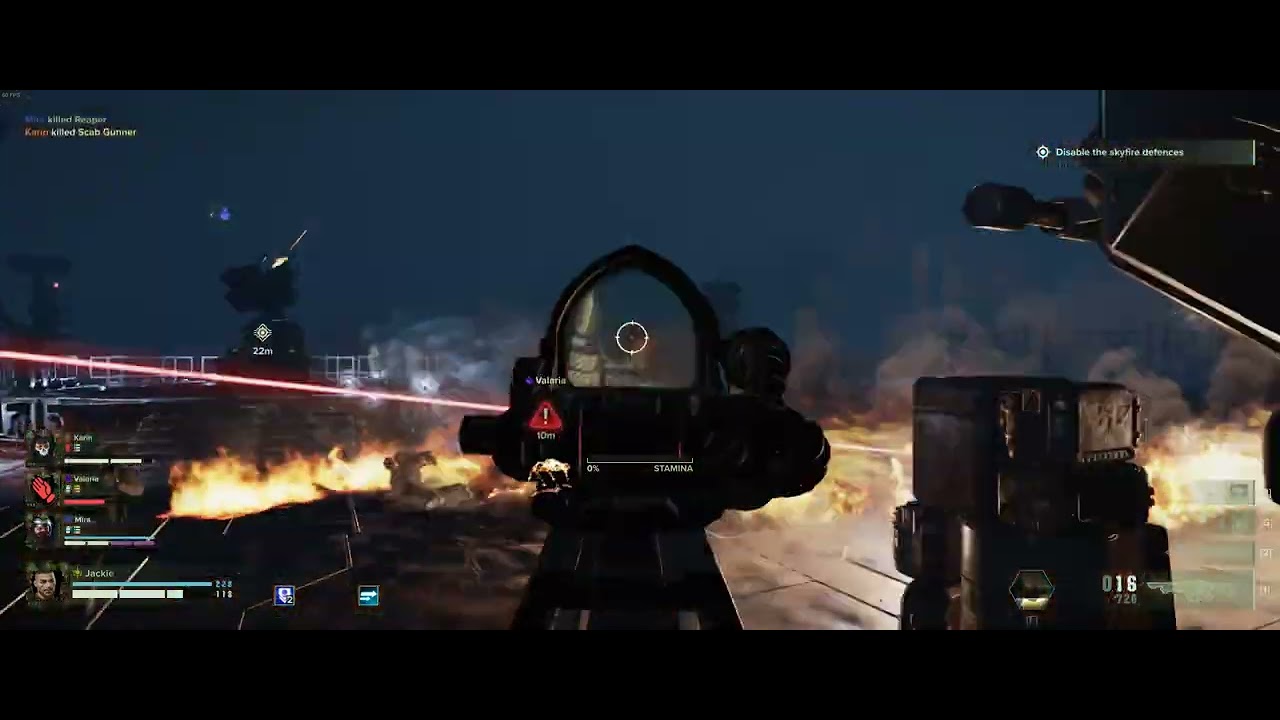 So, is this good design? A single basic enemy taking 200 toughness clean off of me with 2 burst of fire in a single second while being completely immune to being highlighted by a Sharpshooter Volley Fire ability? I think the community has been very clear in answering this question.
Counter-intuitive Behaviour
Do I need to say more? This "feature" or decision might have been the most reported gameplay-related bug for the Veteran Sharpshooter class which is the most played class as we speak. Nothing tells you that this ability shouldn't highlight the Scab Stalkers, it's actually quite the opposite. The feedback is there and I really trust you guys over at Fatshark make the right decision on this one by tagging the Scab Stalker as a "shooter".
Summary
It isn't to late to correct this poor decision. Let's just all call it a bug, fix it and go home. The Scab Stalkers can empty the toughness of any character quicker than a Tox Flamer while also coming in dozens at a time and being immune to Sharpshooters Volley Fire for absolutely no reason making the players think it is a bug, because it feels like a bug. I'm not sure how have we ended up here, because this doesn't even sound passable on paper and definitely not in practice. I hope this is fixed sooner than later for the reason that it is not only a confusing annoyance, but also a big issue on heresy and damnation difficulties.