So i've written a lot of discussion in general discussion about how the powered weapons are way off lore compatible, and way off strategic usage. but i discovered some more wierd and interesting consistencies to the point it might actually be a bug or oversight in the design.
I want to posit some video to preface my point.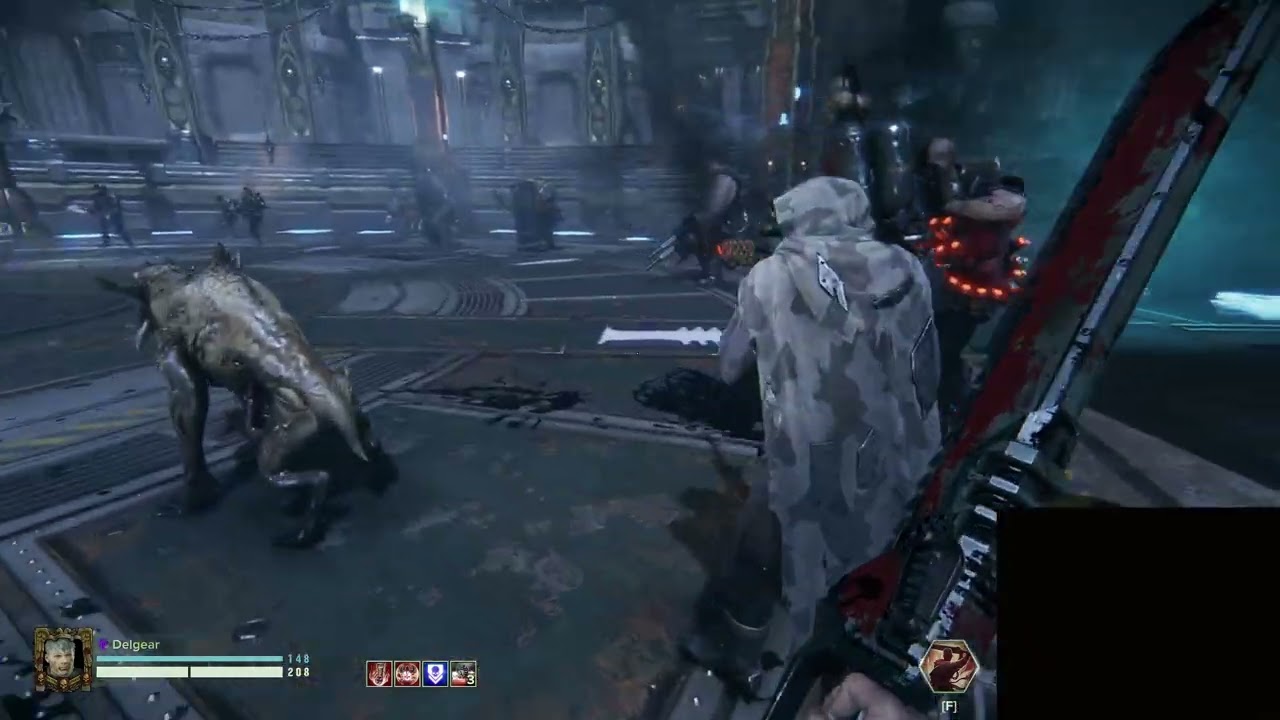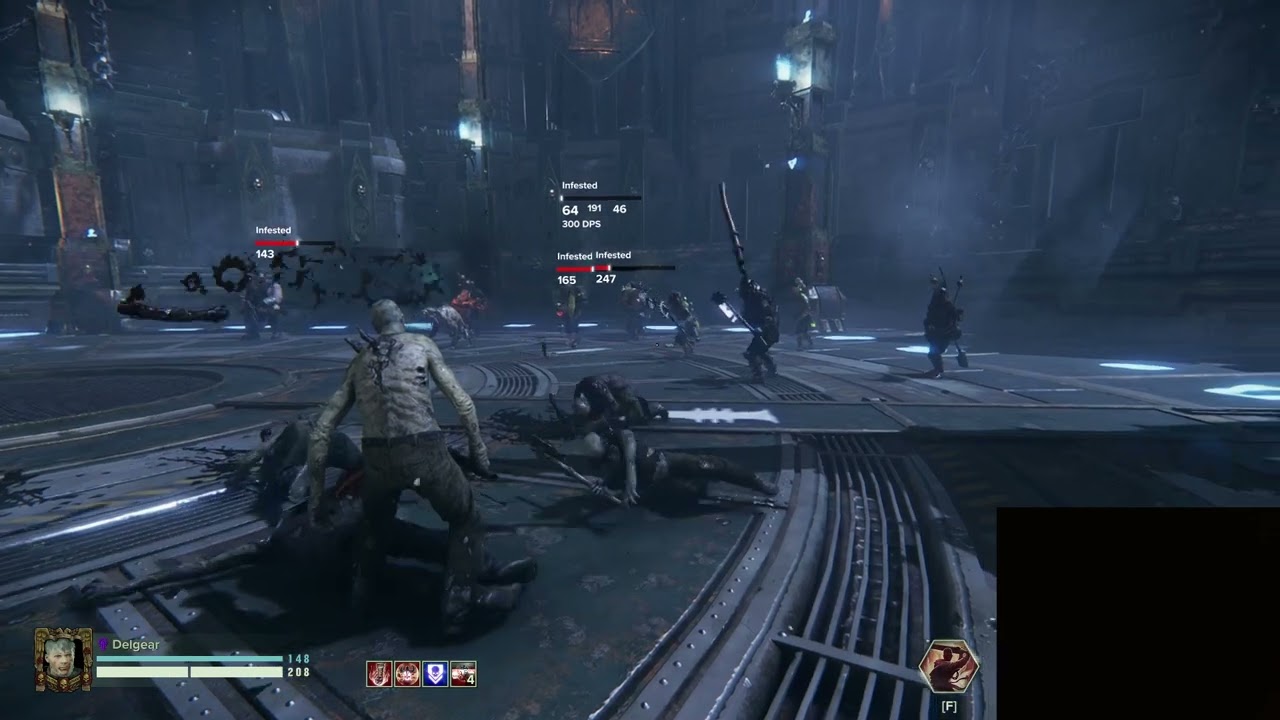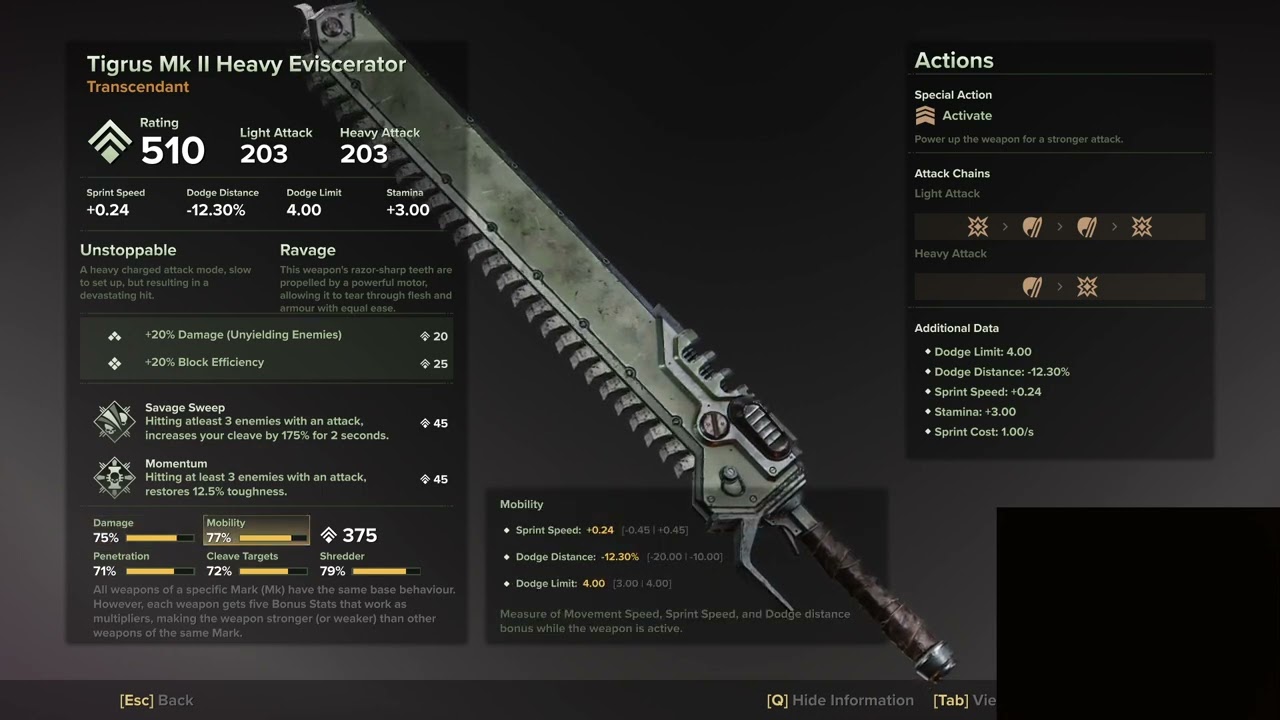 The TLDR version is powered weapons outside the powersword become less efficient when powered.
This includes the force sword, all chain weapons, the thunder hammer, shock hammer, shock maul etc.
They each have thier own problems.
The chain axe and the thunder hammer have taken some of each others stats … the chain axe should be optimally used against high health targets high toughness (if enemys have toughness too)
the thunder hammer should be for penetrating armor. I noticed a recent nerf to the chainaxe that slowed down its attack speed, i don't think this is a good idea since the weapon should be good at managing mobs … the chain axe shoul operate as excellent against unarmored average+1 against flak and poorly against carapace but probably better than the power sword oror chainsword OFFENSIVELY, it should in trade have a defecit in blocking the majority of axe type wepaons in 40k are unbalanced and poor at parrying. The thunder hammer really needs higher penetration on carapace and it needs its damage pulled way down …it makes enemies like the beast of nurgle, plague ogryn and even to a lesser extent the daemon host a walk in the park because it has to have such high base damage to affect its carapace targets. It also should cleave when energized not hyper physics the first thing hit.
but now we get to the chain weapons which i now realize are in worse shape, lots of people love the eviscerator, chainsword, and chainaxe. at release i realized what was wrong with them right away and gravitated to the chainaxe because due to the way they work the chain axe at the time was the best weapon out of them and i put video up in general discussion to show how and why.
The gyst is chain weapons if "empowered" hit something, and if it isnt dead they activate the chain chewing effect and stop thier swing. Much like the thunder hammer this prevents you as the player from putting the damage where you want to.
The cleave damage of the chain weapons immediately falls off by 58-69 lower damage as soon as it hits a secondary target, this means that empowered it will generally stop on the second or third target hit and "Chainsaw" them … well what if my eviscerator has +4.7 targets hit on cleave … it stops at 2-3 enemies. but if i power attack without it revved it cuts 4-6 enemies.
Also please change the chainswords reposte from a fencing jab, you dont thrust with a chainsaw thats how you get it stuck.
My suggestion for all power weapons would be to drop thier damage but greatly increase thier penetration damage ratings, the thunder hammer doesnt need to do an obscene amount of damage if it just does 100% damage to carapace … Chain weapons need the chainsaw mechanic to ramp up on max health of the enemy struck and all of them need cleave + and higher cleave transferance numbers to actually benefit from thier cleave numbers or a rework of how and what decides when it stops and chainsaws in a crowd.
The problem with the powersword isnt its cleave targets its the INSANE level of penetration/armor ignore it has, powerswords are an all arounder jack of all trades type weapon … for reference in most other sources the thunder hammer has DOUBLE the penetration of a power sword. the force sword fits the current power swords state better in lore as its penetration is related to the psychers psy level.
All non-powered weapons should be slightly better than non-powered power weapons when they arent powered … otherwise they wont ever have a lasting place in players arsenals.