My understanding is that the latest Quality of Life patch was supposed to address the problem that many players, myself included, have had with the inventory space in this game. Namely, the severe lack of it.
However, even after the patch it remains impossible for me to open spoils of war: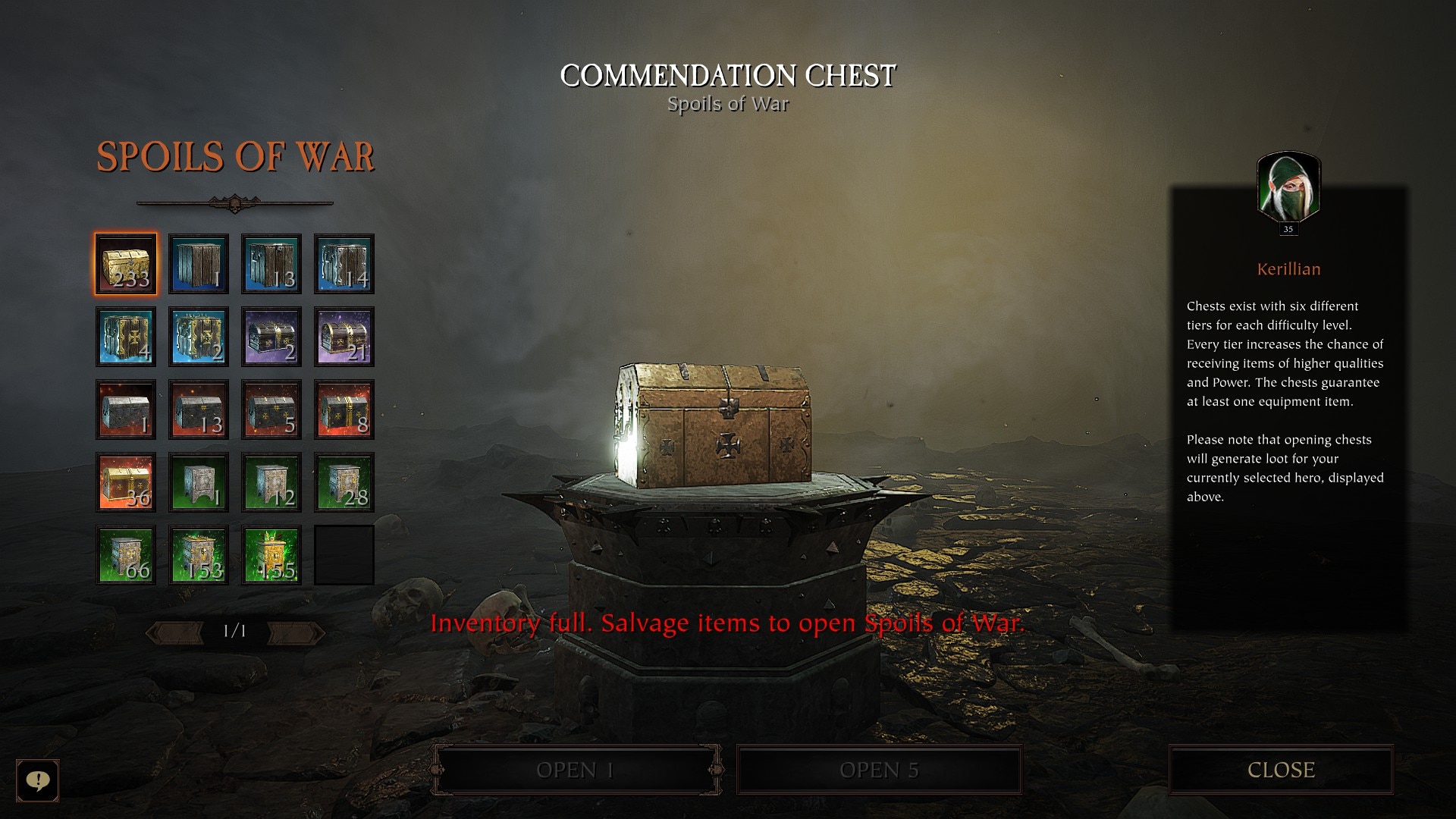 It would be most appreciated if we could get a developer response concerning the issue. Will inventory space be expanded in a future update, or will us with thousands of hours in this game essentially have to junk all our red items to make room for spoils of war?