I have several clips of this saved for bug reports. I was too slow many more times to record the worst of it.
Instances of bots just stood in Stormfiend fire or gas rat poison and not leaving it.
The bots just stand inside it until they are dead.
At which point another bot generally walks over and loses most of their health (They would certainly die too if not for the grace of limited duration on the area damage effects) to revive the fallen one.
This isn't a 100% repeatable thing, but it's VERY common.
It feels like because pathing OUT of the damage requires walking THROUGH the damage the bot just stands paralysed. Coded not to walk on area damage, yet already stood on area damage and needs to walk through more of it to get to safety.
I suspect this is why bots just stop moving if they ever get stuck in a Khorne blood tornado in the chaos wastes (although it doesn't explain why they don't avoid other area damage effects in chaos wastes).
Here is a video example anyway: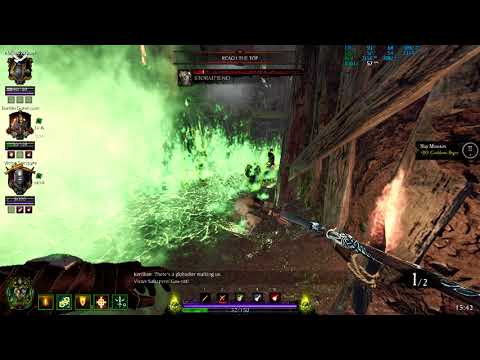 I'd rather not have to upload them all to get the point across, rural internet isn't great on upload speed.