Issue Description:
I'm not sure but, I don't think that one of my characters was paid the 1000 currency for finishing the weekly contract?
Platform:
Steam
Player ID:
I only just noticed, so I'll put today's time and date but it was finished yesterday or so?
12/10/2022 7am EST
Reproduction Rate:
Once - Rare (<10%)
Upload Supporting Evidence:
I have not been keeping track of my spending, I bought one Epic curio, but the amount seems off ( as if the 1000 weekly contract was never given ). I'm not sure though, can you audit my account?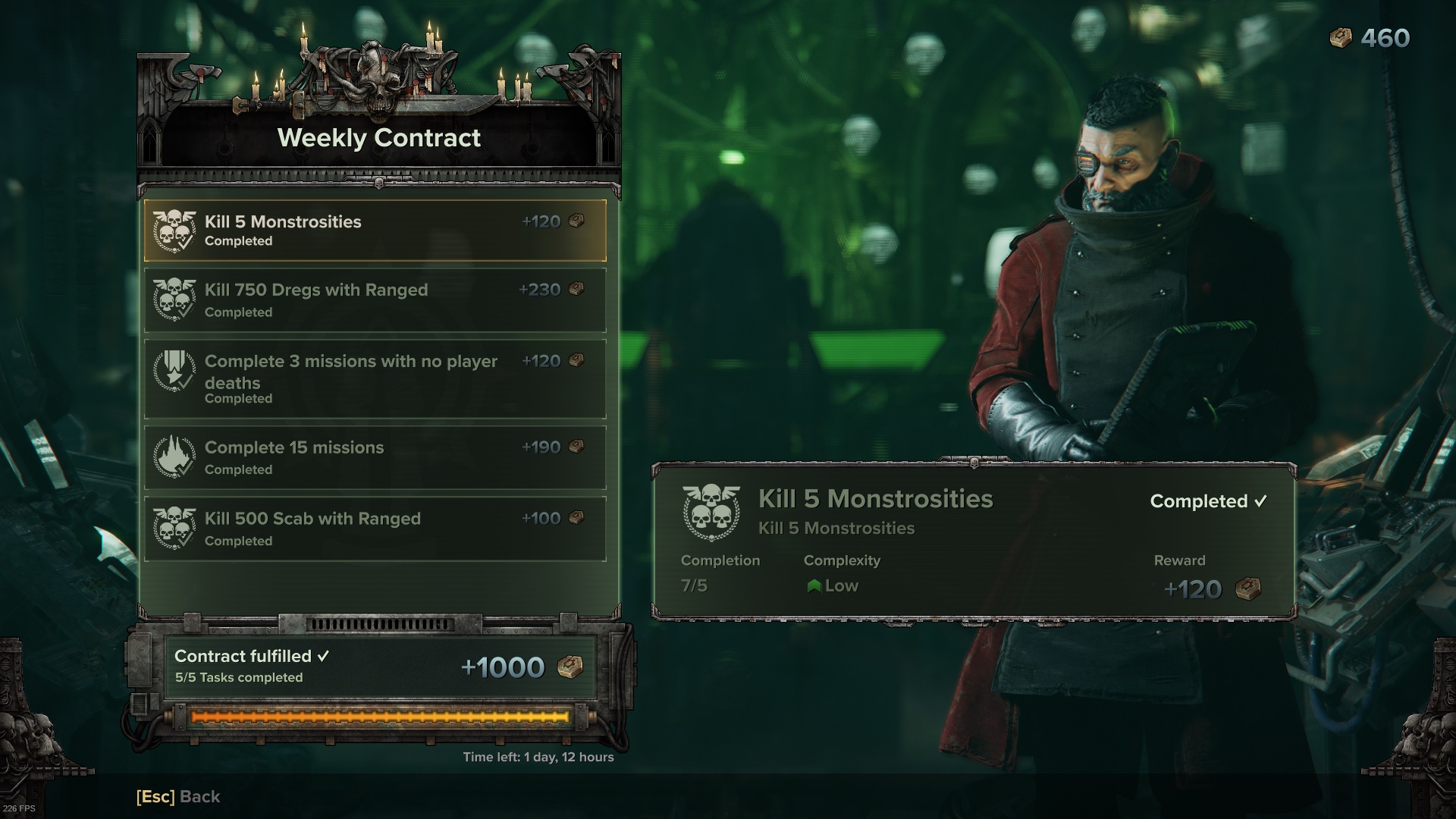 Upload Console Log:
Press the Windows key + R
Enter %appdata% within the search input and select 'OK'
Navigate to AppData\Roaming\Fatshark\Darktide\console_logs
Locate the console log that corresponds with the session in which the issue occurred, by looking at the timestamps in the log names
Upload here
console-2022-12-10-04.06.59-3be3d4b5-547d-40a9-82e7-422411a18682.log (3.0 MB)
Upload darktide_launcher.log:
Press the Windows key + R
Enter %appdata% within the search input and select 'OK'
Navigate to AppData\Roaming\Fatshark\Darktide
Locate the darktide_launcher.log in this directory
Upload here
darktide_launcher.log (220.6 KB)