Issue Description:
"Bloodthirsty" blessing does not work even with highest tier possible having 100% chance to activate.
Steps to Reproduce:
Get into any mission or meat grinder with a chain axe (possibly any chain weapon) as a Veteran (possibly class-wide)
Have "Bloodthirsty" blessing on your chain weapon.
Kill any enemy with a rev-up attack (special attack)
Don`t get any crits after rev-up kill nor during the rev-up kill.
Mission Name (If Applicable):
Any mission, meat grinder.
Platform:
Steam
Player ID:
Approx. Time of Issue & Timezone:
Any time
Reproduction Rate:
Constant (100%)
Upload Supporting Evidence: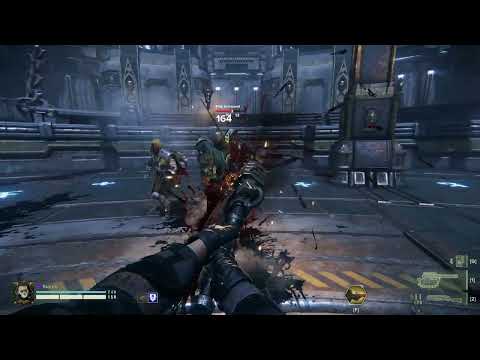 Upload Console Log:
console-2022-12-01-22.24.13-7ad429d8-b5b5-46ac-9f6a-7f0cb48a9704.log (85.2 KB)
Upload darktide_launcher.log:
darktide_launcher.log (633.3 KB)