I just find it a bit odd.
These stairs go downwards.
They do it to tell you you're going the right way.
"this way down"
"this way up"
"this way"
etc, sometimes in the thick of it you can forget where you came from, so these callouts area good way to tell if you're going the right way.
Thanks, I guess that makes sense.
Because the maps can be confusing for people with a poor sense of Direction and the Characters call outs when they're the way forward help to alleviate that. You'll notice they do it with doors, buttons, elevators, and drops.
Haha I laughed hard, callouts like that were a meme in our vermintide group. Not sure if it went viral or reddit though.
But, in all seriousness, this is a very important part of feedback in level design. Well designed levels are leaving the players with impression that they're great and have great orientation, solved (or learned) a maze and are a hero.
In reality, players' hands are held by good designers, or they are lost in the woods by bad design. One of the holding-hands method is characters chat and shout-outs.
Other tools are barricades, walls, bushes (or shrubberies) or seas of lava, though it's breaking the illusion if they are too narrow. You have to keep the balance, let players to get lost and subtly inform them about the right spot.
And if you plant the idea in a way that player misses and starts to take credit for the solution, you have win-win situation!
If you want to explore this I really recommend reading up on level design (or game design), maybe you've heard how genius was 1st level in Mario game. You can find info about that case on yt easily.
And if you want to experiment, play a low difficulty level in DT and try to notice how the game informs you to take the right turns. How always, when you walk through one door, you see the next important element, or how is the environment rounded to point you the right direction.
And if, during testing, it failed and enough % of testers didn't immediately go where they were supposed to go, devs put some voice lines or other feedback tools to bring the balance back.
Have fun!
I mean the game's architecture can be very confusing overall when the entire map might be interiors and there's a severe lack of landmarks. This is made even worse when there's enemies constantly spawning randomly around you, leading you to focus more on them than finding your way through the various complexes.
A great example of this is in the hab-plex level where you have to look for things to scan in the environment.
Walking through apartments that all look the same while constantly under attack is not a good look on the game's architectural design.
Ooh thanks, I'll look into that. For the record though I don't find the maps all that confusing, so I don't want to provide false feedback. I suspected the callouts must have been some kind of reference I wasn't getting.
For some reason in missions the squad always seems to be able to just flow in the right direction. I've never really seen people get lost or anything.
And that's exactly what is expected from well designed level. "It flows in the right direction"

As addition to my previous post, please take a look at this one, it's a perfect example I remembered now. This is from their previous game, the Vermintide 2. Action from 10:00.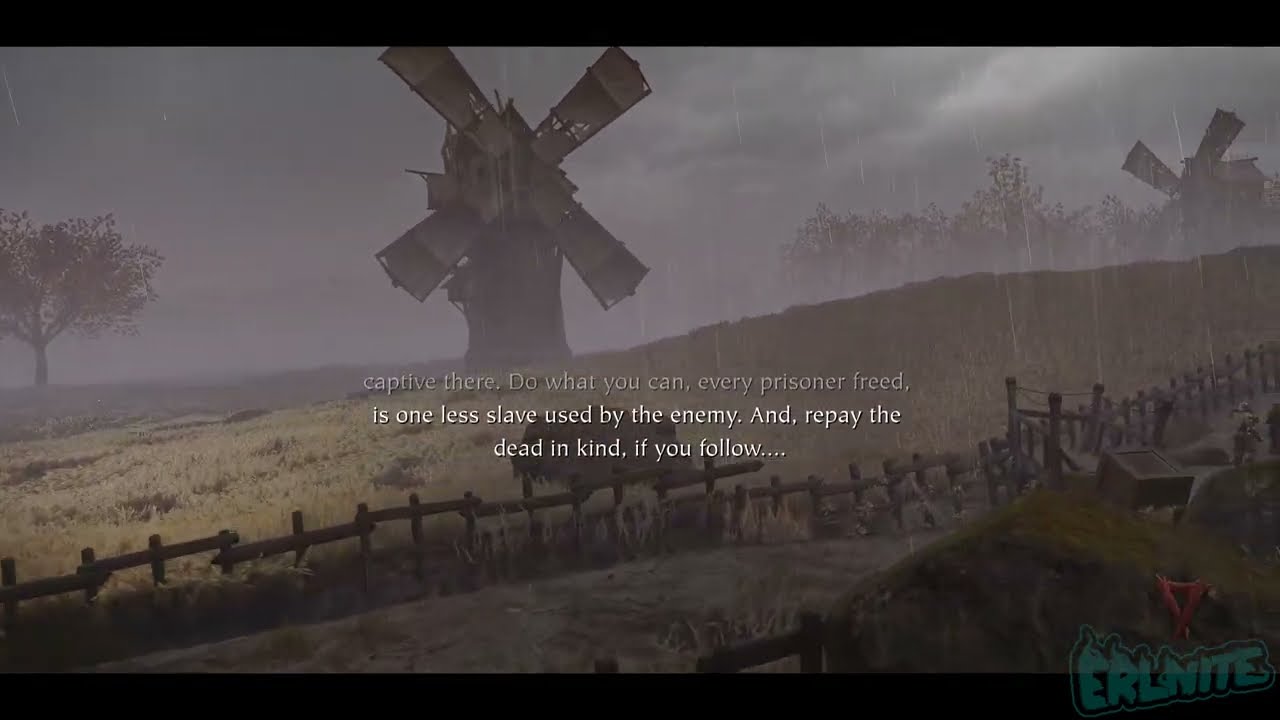 Just notice that when you proceed from Point A to the Point B, you are naturally facing the correct way to get another impulse/feedback. It's not luck, it's a design. Every element, including stupid barrel with gunpowder or elite spawn, or even false signals like the door to small, closed compartment, is there for a reason - to drive the flow and influence the player.
Damn I love video games.
Ah, it must be so satisfying for the devs to see what they made just work.
Likely beta testers who've been through those halls a thousand times already