This is a part of these criticisms:
But this is focused on Unchained and why her rework has partly failed not in design coherency or definition, but in implementation.
Unchained is Sienna's melee powerhouse whose existence brings a durable melee career to Sienna's repertoire. WoM's 2.0 brought her a lovely variety of talents and a new weapon, but several of these things have glaring issues.
Her active does moderate/weak damage with moderate/weak stagger, while also clearing her overcharge. Clearing overcharge is certainly useful, but that combined with the other poor effects makes the 120 second cooldown questionable.
Unchained active's damage: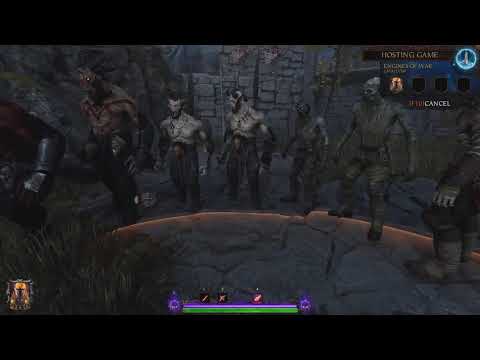 Unchained active's stagger: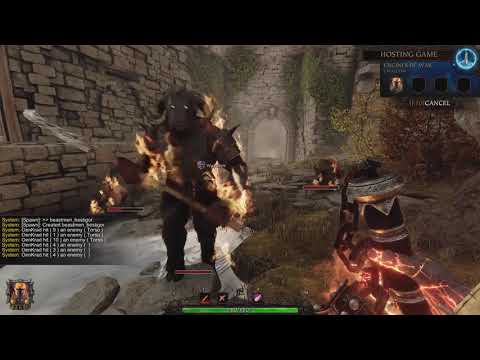 Sienna received a new flail that has an explosion on the first heavy, but it hasn't done damage and also has been known since before release:
Flaming flail explosion does no damage but still staggers: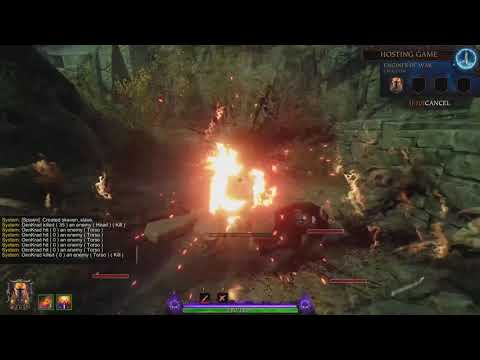 Tier 5 - THP/Healing

Reckless Rampage(Cleave THP) is bad, but that's associated with the Cleave THP talent in general and not solely Unchained.

Tier 10 - Frenzied Flame/Searing Grasp/Chain Reaction

Frenzied Flame grants 15% attack speed while at or above high overcharge. She needs to be at 50% overcharge or higher to obtain this. Good overall talent and design.

Searing Grasp

Applies a burn to enemies you push and push attacks. The push will burn for 1 tick. The push attack for 2-3 ticks. The push can't stack burns. The push attack can stack burns. The push burn can stack with the push attack burns.

Unchained has no mechanism for generating faster stamina to push more frequently, so she gets questionable use out of this as push attacks are going to be something she'd likely use with light frequency. It also has no synergy with her Unstable Strength(increased melee power based on overcharge) and will not gain damage on higher overcharge.

This also only has any real effectiveness on hordes. The reason this isn't good is not because it'd be primarily used for hordes, but because it'd compete with Chain Reaction on the same tier which would essentially do the same thing. The lack of damage synergy with Unstable Strength would also mean Frenzied Flame is just better overall between the two.

Chain Reaction would potentially be great if it ever worked right. Currently a rather useless talent. Like Handmaiden's Asrai Grace, this also has not worked properly since release and has been known since release.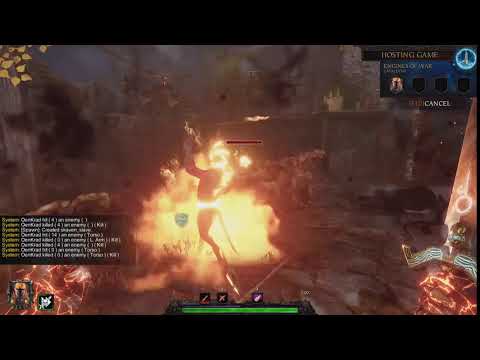 Tier 15 - Stagger Talents

Overall acceptable options for Unchained.

Tier 20 - Dissipate/Conduit/Numb to Pain

Good options overall and designed well.

Dissipate (Block cost reduced by 50% when overcharged and blocking attacks vents overcharge) offers a more passive/defensive venting choice.

Conduit (Increases rate of venting overcharge by 30% and reduces damage taken from venting by 50%) offers a more aggressive/active venting option.

Numb to Pain (Reduces damage taken by 5% for 15 seconds after taking damage from venting overcharge. Stacks up to 3 times) is good because it's not difficult for a player to do, the duration is long enough to be useful and not tedious, and it synergizes well with her overall design. She can become even tankier and it also reduces the overcharge gained from taking a hit. It also synergizes with other damage/overcharge reduction options.
Video shows full stack Numb to Pain, then no stacks, then Numb to Pain + Barkskin + Natural Talent: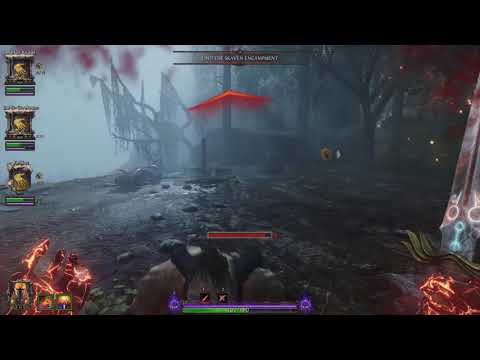 Tier 25 - Enfeebling Flames/Burning Dregs/Natural Talent

Enfeebling Flames is designed poorly for one major reason: Enemies deal 30% less damage when burning. Burns are inherently very short and every one of her burn applicators will stun horde enemies and depending on the applicator, a number of other enemies too. This means that by the time enemies recover from the burn applicator that hit them, the burn will have dissipated along with Enfeebling Flames. This devalues the talent immensely.

The obvious solution is to give enemies applied with a burn Enfeebling Flames for X seconds instead. This would give consistency and value to the talent, especially since enemies will often keep their burning VFX long after the burn damage has stopped.
Video showing Enfeebling Flames isn't broken and does work: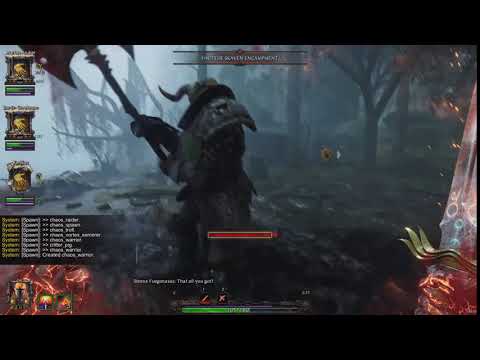 Video showing Enfeebling Flames is too short to be useful: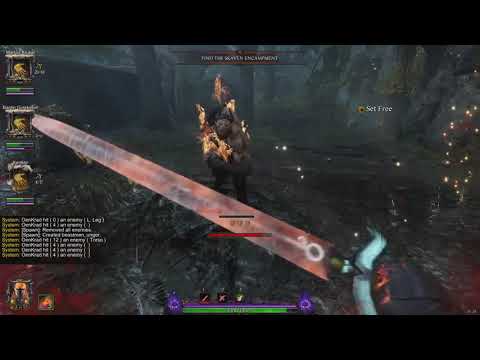 Burning Dregs (Dropping below 50% health vents all overcharge. Can only trigger every 60 seconds)

It is a little questionable because a player can drop below 50% health at any overcharge level. Sienna could have no overcharge, 51% health, and then friendly fire lowers her to 49% health and Burning Dregs activates.

From 100% health, she will also likely overcharge and enter exploding state from hits before reaching 49% health or lower. While she can get hit during the exploding state (lowering health below 50%) to activate Burning Dregs, she takes enormous damage between hits and the exploding state's damage ticks. The talent would be better if it was more useful and reliable at preventing her from exploding or entering the exploding state, rather than being seemingly random.
Video showing Burning Dregs won't activate before reaching 49% health or lower from hits: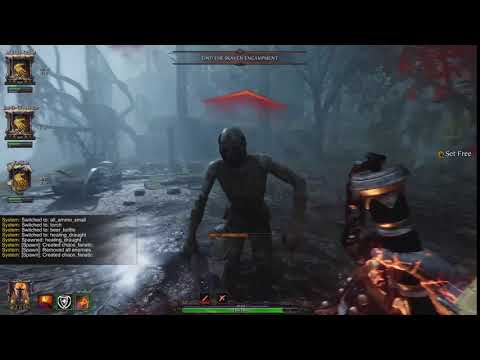 Natural Talent simply reduces overcharge generated by 10%. It's all around a moderately useful talent that reduces overcharge from hits and also staves. Good design.

Tier 30 - Flame Wave/Fuel for the Fire/Bomb Balm

Flame Wave gives 50% larger radius of Living Bomb(Unchained's active). The active has light stagger and light damage, with a decent baseline radius. The talent doesn't have much value because it's just widening a mediocre active with an already acceptable area of effect. This could synergize with Enfeebling Flames, but Enfeebling Flames in its current state would give almost no value anyways and the existing area of effect radius is acceptable.

Fuel for the Fire gives 5% power for 10 seconds for each enemy hit, stacking up to 5 times. The 25% power on its own is fine, but it only lasts for 10 seconds on an active with a 120 second cooldown. Incentivizing using your active with an enormous cooldown just for some moderate power with a moderate duration isn't good design, when that active could also save you from exploding. Even if you just took the power as a "bonus" for clearing overcharge/staggering/damaging, it's still a bit short for the massive cooldown.

Bomb Balm is a decent talent that gives 30 THP to allies it hits. It still burns allies for a tiny amount of damage, which can be good or bad. Good in activating things like Barkskin, but bad in that it disables things like Handmaiden's Focused Spirit or Ironbreaker's Gromril Armour.
Unchained has a lot of the design groundwork already laid out in plain view. Things just need to work right and some minor adjustments need to be made. When all is said and done, the result should be an incredible career that's polished and well designed.