PLEASE POST CRASHES AND ERRORS IN THE 'TECHNICAL SUPPORT' CATEGORY INSTEAD
We kindly ask that you complete the questions below. With this information, we can add it to our database for investigation.
---
Issue Description:
Fact : the box goes exactly where you were aiming when releasing the mouse button.
Issue : the vector of the box is locked at the start of the animation and not at the point of the animation where the box leaves the player's hand (which it doesn't really but that's another issue) leading to a frustrating inability to correct your aim on the fly as one would expect; furthermore, it is impossible to cancel this animation up to the point the box leaves the player hand.
This applies for both throwing animations.
Steps to Reproduce:
Throw a box at anything.
Mission Name (If Applicable):
N/A
Platform:
Steam
Player ID:
N/A
Approx. Time of Issue & Timezone:
N/A
Reproduction Rate:
Constant (100%)
Upload Supporting Evidence: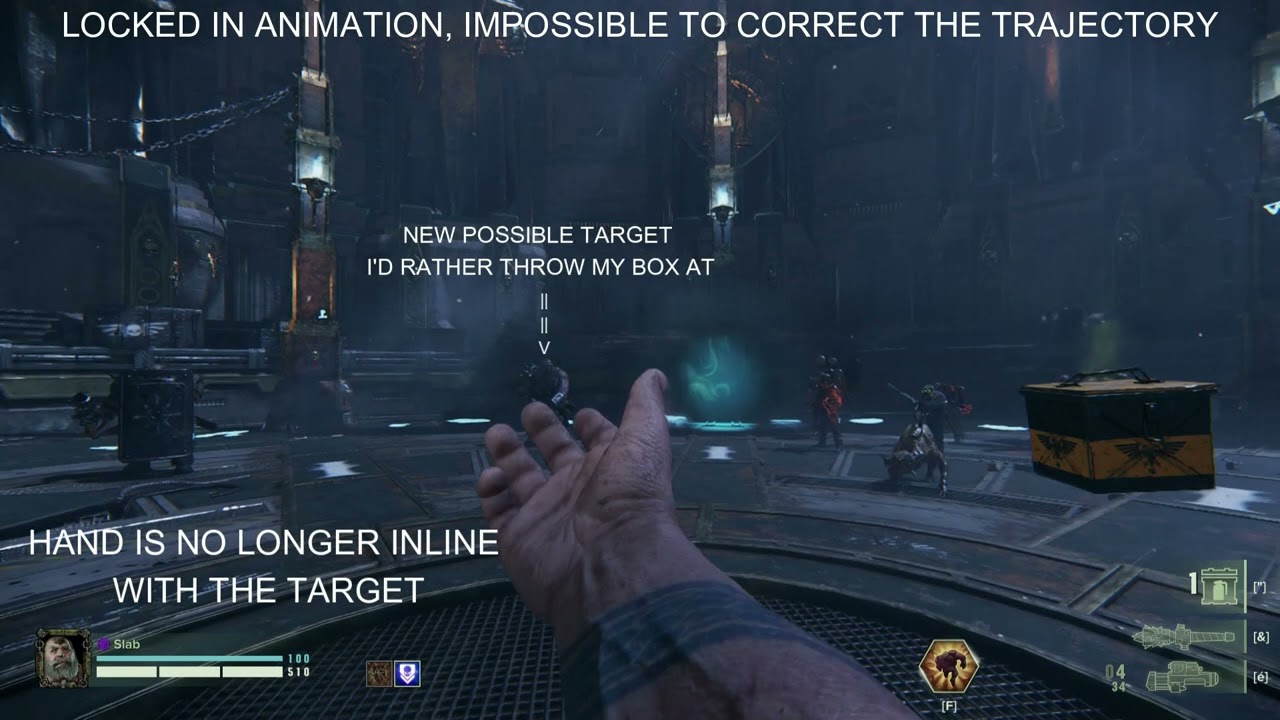 Upload Console Log:
N/A
Upload darktide_launcher.log:
N/A