Instance one: Chaos Wastes
My friend saw an enemy spawn directly behind me around the location of my crosshair.
It's the snowy Chaos Wastes area, which is like a natural bridge.
This area, in someone elses video, at 3 mins: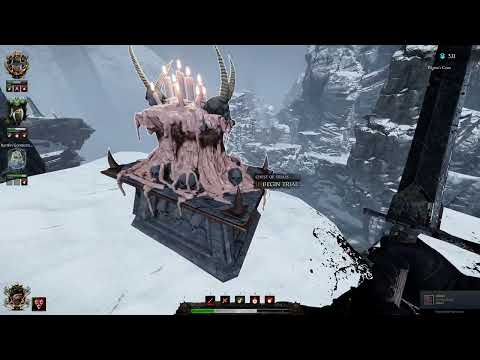 In this picture I'm facing backwards towards the direction we came from. We dropped down from the ledge on the right.
Around where my crosshair is, is where this happened.
Instance 2: Screaming Bell
I watched an enemy spawn right in front of me, in melee range. It spawned where the crosshair is. That's it dead.