Home
›
Warhammer: End Times - Vermintide
›
Suggestions
The forum is in read only mode and will be closing on March 1st 2017.

We are trying to streamline discussion and feedback through more modern channels.

Please provide feedback and discussions over on www.reddit.com/r/vermintide.

Thank you for your understanding.

The Fatshark Team
More armor-piercing melee weapons for Empire Soldier.
TheWise
54 Points
Member, Level3
Actually, topic. And let me itemize a bit - under "armor-piercing weapons" I understand and mean here ones with NORMAL armor-piercing attack (not charged one).
And what we see in our poor Empire Soldier's melee weapons? The only weapon with armor penetration on normal attack is - yep, two-handed hammer. And that's it. Which (IMO, of course), especially with amounts of Stormvermin tripled, if not quadrupled after 1.5, is not enough at all.
Just to compare - the closest (by role) character, the Dwarf Ranger - has one-hand axe, axe and shield, two-handed hammer, two-handed axe and, since recently, a pick. All these weapons have armor penetration on normal attack. In fct, the only Dwarf's weapons without armor penetration on normal attack are one-handed hammer and "hammer and shield" combo. Disbalance, to say the least.
Suggestion concerning this is - yes, adding some new melee weapons to the Kruber's arsenal:
a) 1h war hammer. But real-life, not fantasy one - I mean something like this:
or this
or, maybe, this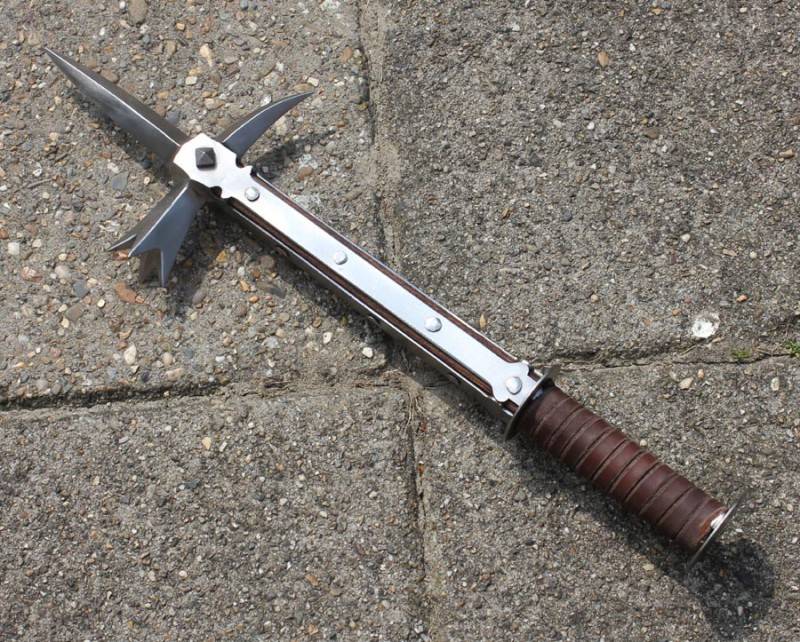 From the game mechanic point of view it could be sometning like a one-handed pick. With armor penetration on both normal and charged attacks.
b) the same war hammer and shield - could be a kind of equivalent of the Dwarf's "axe and shield" combo;
c) a poleaxe, I mean this merry thing:
or this
In full size and compared with a man it looks like this
Gameplay-wise - the glaive is the closest analogue (BTW, still don't understand, why it's called "a glaive", for it's rather a bardiche. Stormvermins' weapon is way more a glaive, than this).
This discussion has been closed.