Home
›
Warhammer: End Times - Vermintide
›
Suggestions
Some silly moments and ways to improve them
TheWise
54 Points
Member, Level3
Without long introductions - certain moments in the game, which I for one consider rather silly. And, respectively, ways to fix them.
1. Witch Hunter's rapier is for some strange reason paired with a purely decorative, non-shooting pistol, which is seen only while blocking. Why pistol? There is a better combination - rapier and dagger (maine gauche).
It's like this
or this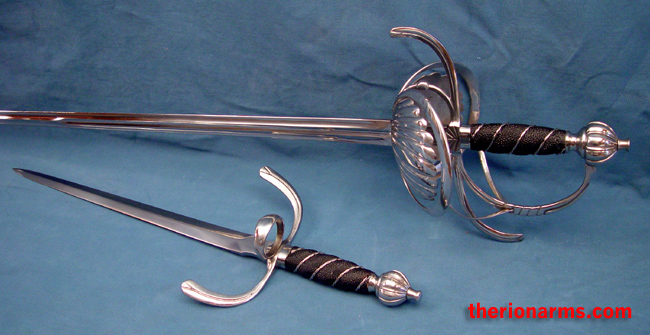 or, maybe, this
It would look way more logical. Plus - exactly the dagger / maine gauche could be the weapon for charged armor-piercing attack (as it was IFRL).
2. Charged attacks for all "weapon + shield" combinations. Sorry, but mere shield bash as a charged, armor-piercing attack? Am I the only one, for whom it looks fairly stupid?
My suggestions here would be as follows:
- ES's sword and shield - shield bash remains, but - as a stunlock or staggering the enemy before actual attack: a thrust done with sword (pretty much like WH does with his rapier);
- ES's mace and shield - shield bash as a stunlock or staggering plus an overhead strike with longer and slower swing-up, than one for normal attacks;
- DR's hammer and shield - pretty much like ES's mace and shield;
- DR's axe and shield - shield bash as a stunlock or staggering strike, accompanied with overhead strike, pretty similar to one of the one-handed axe without shield;
IMO it would add some more immersion to the game.
This discussion has been closed.